1 Day Truly Sustainable Noosa Everglades Guided Kayak Tour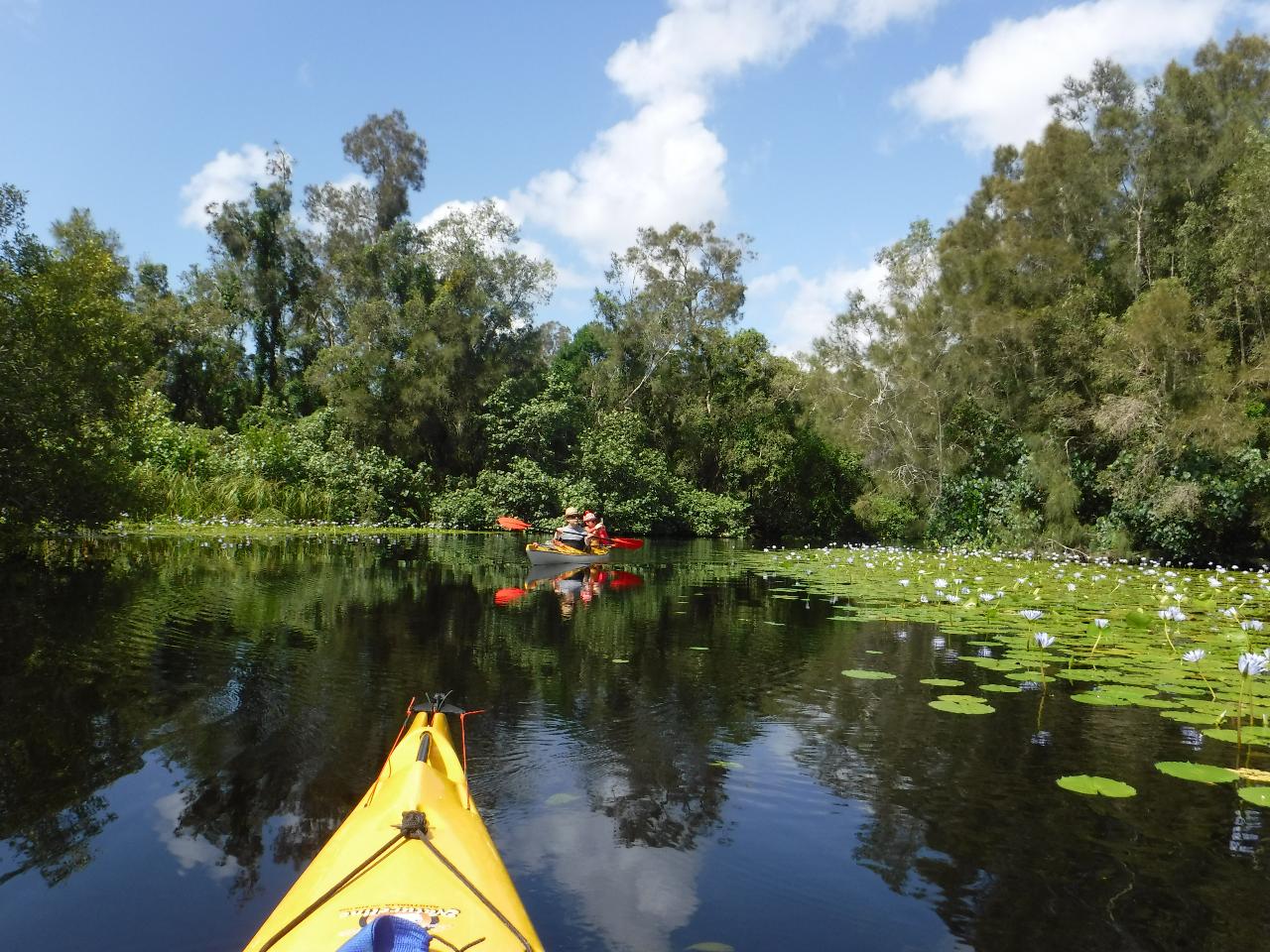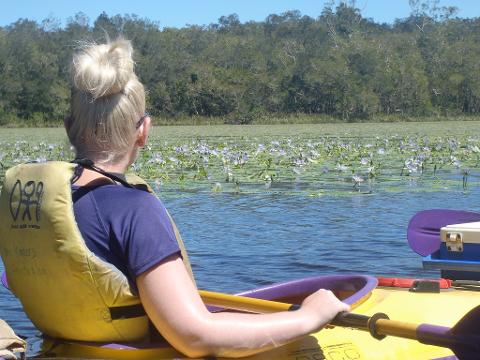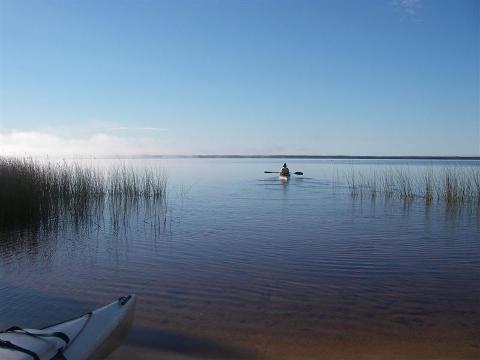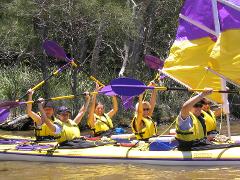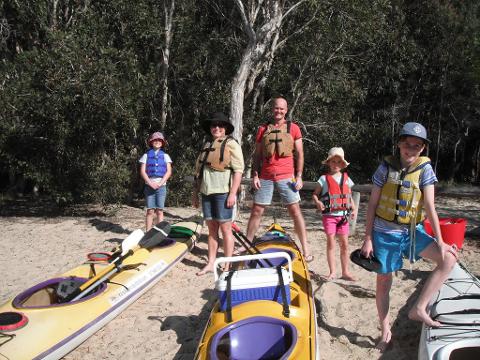 Duration: 1 Days (approx.)
Location: Boreen Point, QLD
Product code: 1 HHG
Departing Location: Elanda Point National Park Canoe Launch - 204 Lake Flat Road
Tour Duration: 8.30 am until 3.00 pm Guided Tours available Thursdays and Saturdays - with groups of 3 or more other days maybe arranged
Tour Destination:
(paddle to)

Lake Cootharaba
Kinaba (Sir Thomas Hiley) Information Centre
Noosa Everglades
and the Upper Noosa River- River of Mirrors
What to bring:
Sun hat
Rash vest/T-Shirt
Board shorts/swimmers
Towel
Shoes that can get wet
Rain Jacket
Change of clothes
Insect repellent
50+ sunscreen
Camera (and plastic zip lock bag)
Water bottle
and of course your sense of adventure!
Inclusions: Kayaking and Safety Equipment, Experienced Tour Guided, Delicious Hearty Lunch and an Unforgettable Adventure!
Extras: Return Transfers from Noosa $40/person need to call to book 07 5485 3328
Reviews for Kanu Kapers Australia
Show latest reviews
Great experience
"Friendly people, comfortable kayaks, and the Noosa everglades is a beautiful area. My favourite kayaking experience."
"A Tripadvisor traveller review on 11 Sep 2022"
A highlight of our trip to Noosa
"We had a great time exploring the Everglades ourselves on kayaks with our two children aged 8 and 10. Jan, who met us to give us our safety briefing and geared us up was truly welcoming and gave us all the info we needed to explore this beautiful area ourselves. Highly recommend getting out of Noosa and heading to the magical Everglades! We had quite a bit of wind which made the journey across Lake Cootharaba challenging (even more so on the route back!) But it did not deter us. Once we made it into Fig Tree lake, we were well secluded and enjoyed paddling around. We stopped at Fig Tree Point for some morning tea and did the short Maleleuca circuit track (maybe 20 minute round walk). We carried on and ventured up into the Narrows which was extremely peaceful and beautiful. I would say you need a medium level of fitness to explore by yourselves, especially if the wind is up! "
"A Tripadvisor traveller review on 09 Sep 2022"
The Pristine Everglades with local coffee
"My one-day guided trip into The Everglades with Kanu Kapers was fantastic. Kelly and Jan (guides on this trip) were knowledgeable, caring and from the beginning made it easy for the group to feel relaxed and ready for the adventure. My kayaking skills are not great… but I felt safe and encouraged all the way. Fortunately the weather was divine… a stunning day with perfect conditions for paddling on the big waterways. It was a beautiful paddle, with a gourmet lunch in the bush. I was grateful for this company's commitment to eco tourism and I hope that a day trip such as this would further inspire travellers to be considerate and respectful of the environment. The food and coffee was locally sourced, lovingly put together with attention to detail. Nothing better than fresh, local Noosa Black coffee prepared in the middle of this pristine eco system. We even had a table cloth. It doesn't get any better than that. The pace was relaxed but the trip does require soon energy. Jan and Kelly, thank you. Jan your coffee was the best!"
"A Tripadvisor traveller review on 17 Aug 2022"
Beautiful Everglades experience, fun, active and totally immersed in nature right from the start
"It was a great day out, I didn't have much experience kayaking but that was no problem, Kayaks were of high quality and our guides were experienced. From the moment we put the kayaks in the water we spent the day kayaking across the lake, stopped for morning tea and quick break before gliding our way through the everglades. very beautiful and serene. The kayaks were so smooth on the water and of course soundless that we were able to appreciate the beauty and the gorgeous reflections on the water. I was also able to capture some shots of incredible bird life as well which was a bonus. Our stopover for lunch was relaxing and the food supplied was really fresh and plentiful and well as a freshly brewed coffee/tea afterwards. I would happily do this again. I loved the fact that we didn't use motorised boats that would have contributed to noise and smell pollution. If you like being active and getting out in nature then this trip is a m just for you. It was an easy 30mins drive from Noosa Heads."
"A Tripadvisor traveller review on 16 Aug 2022"
Best way to explore the everglades!
"Very pretty tour with very good boats that easily make speed, which is quite important because the most beautiful parts are a little further away. The guide gave a very clear explanation, and the map was very self explanatory. It is the best way to explore the everglades!"
"A Tripadvisor traveller review on 15 Aug 2022"