Eco Marine Safari Cruise and Snorkel - Self Drive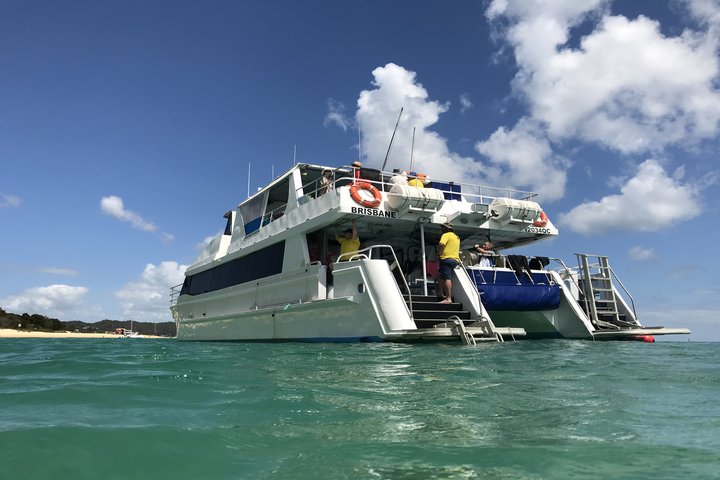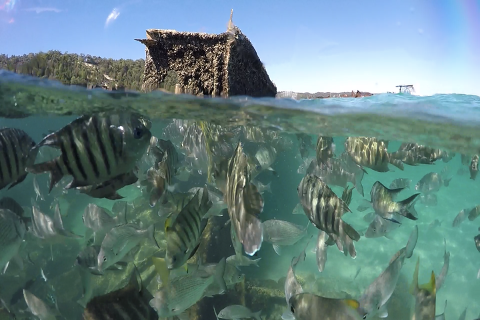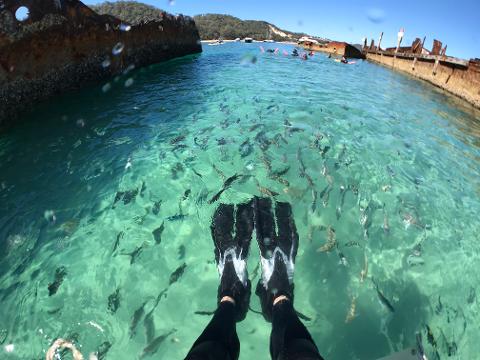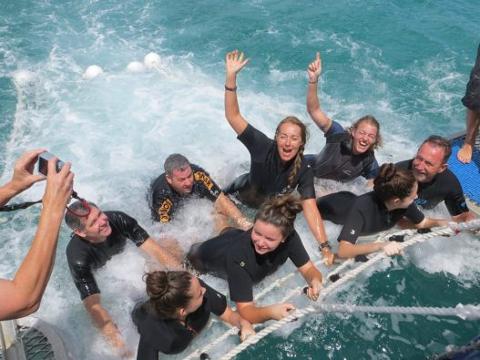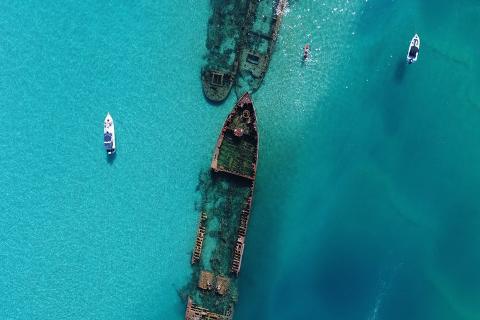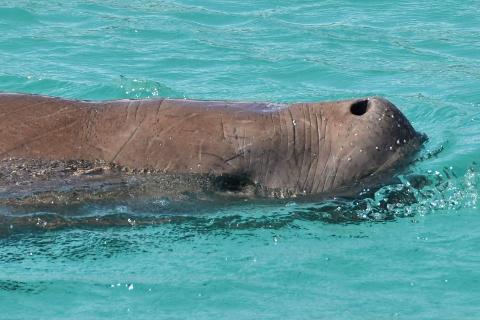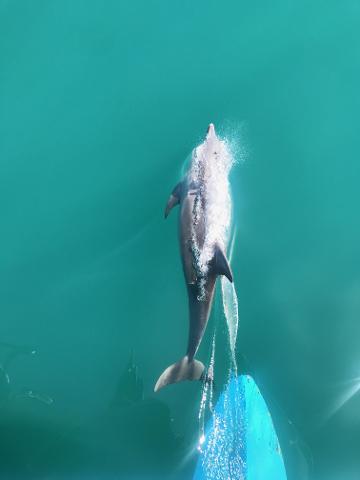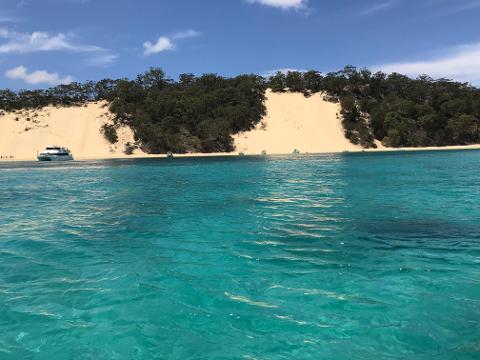 Duration: 8 Hours (approx.)
Location: Newport, QLD
Product code: EMSCSSD
Start your day at the Newport Marina with check in on the boat at 8:00am with tea coffee and biscuits. Parking is free at Newport Marina.

The vessel will depart the marina and you will enjoy a 55 minute cruise to Moreton Island, stopping if any dolphins or whales are spotted on the way over.
You will be ready and dressed in your wet suit as we arrive to jump straight into the water for an action packed boom-netting ride. Climb on the net and ride it behind the boat for an adrenaline rush like you've never experienced.
Grab your snorkeling gear and the vessel will head over to the Tangalooma Wrecks where you will start your approximate 1 hour optional extra Guided Snorkeling and Fish Feeding Tour.
"Please note you MUST be able to swim to participate in this activity and it's $20 extra per person payable on the day. Due to Queensland Workplace Health and Safety Legislation and Risk Assessments, we are unable to allow patrons to snorkel alone at the Tangalooma Wrecks whilst on the cruise."
You will then enjoy free time on the beach at Moreton Island to swim, sunbath and climb the famous sand hills, returning to the boat for a fresh healthy lunch of local prawns, leg ham, salad, bread rolls and roast chicken, all cooked and prepared in the early hours of the morning for you.
You can then head to the bar, grab a cold drink and sit back and relax on the beach or the boat and take in the picturesque scenery while enjoying your lunch.
The afternoon will conclude with a relaxing Eco Marine Safari, cruising the calm shallow aqua water spotting Dolphins, Dugongs,Turtles and other local marine life. Take something away with you as you learn from the full commentary explaining the history of the Island, local marine life and habitat.
The boat will return to Newport Marina at approximately 4:00pm.
Dolphin Wild Island Cruises is an Australian owned small local family business who have been operating Marine Eco Cruises for over 30 years and have a 100% safety record.

You MUST be able to swim to participate in the Boom-netting and Guided Snorkeling and Fish Feeding Tour. Snorkeling and boom-netting are potentially hazardous activities and based on medical and fitness information you provide the Master of the vessel with decided if you are fit enough to participate in these activities.

Child ticket is 14yrs and under and a Family Ttcket is 2 Adults and 2 Children
All bookings close at 6pm prior to the day of departure
Reviews for Dolphin Wild Island Cruises
Show latest reviews
Tangalooma cruise
"Great trip, crew were very hardworking and informative. They gave great insight into the regions history, also pointed out the various marine life we could expect to experience and why each species is found in Moreton Bay. Highly recommend. "
"A Tripadvisor traveller review on 30 Sep 2022"
Dolphin Wild Island Cruise
"Lovely relaxed day on the water and as it was my birthday treat was very exciting to sight a dugong! The staff were friendly and very helpful. Lunch was lovely and fresh."
"A Tripadvisor traveller review on 13 Sep 2022"
Exciting
"Best way to see Riverfire is with Lisa and the awesome crew. Highly recommended The food was delicious and plentiful. Every staff member smiling and helpful. Perfect way to see the fireworks away from the crowds."
"A Tripadvisor traveller review on 05 Sep 2022"
Great experience. Highly recommended
"My husband and 2 young kids enjoy the cruise. The tour was carried out exactly as they were described on their website, and even better when the owner Lisa took us sight seeing near the shipwrecks on a small boat, because none of us was doing snorkeling. They treated all guest with care. Lunch provided was fresh and delicious. "
"A Tripadvisor traveller review on 10 May 2022"
Fabulous day cruise to Moreton Island
"Had a fantastic day, the crew and the other guests all made sure that I was included in all the activities, even though I couldn't participate because of mobility issues. The commentaries on the history of the island, the bay and the wildlife were very informative. I can highly recommend this cruise. "
"A Tripadvisor traveller review on 10 May 2022"