Whale Watching Adventure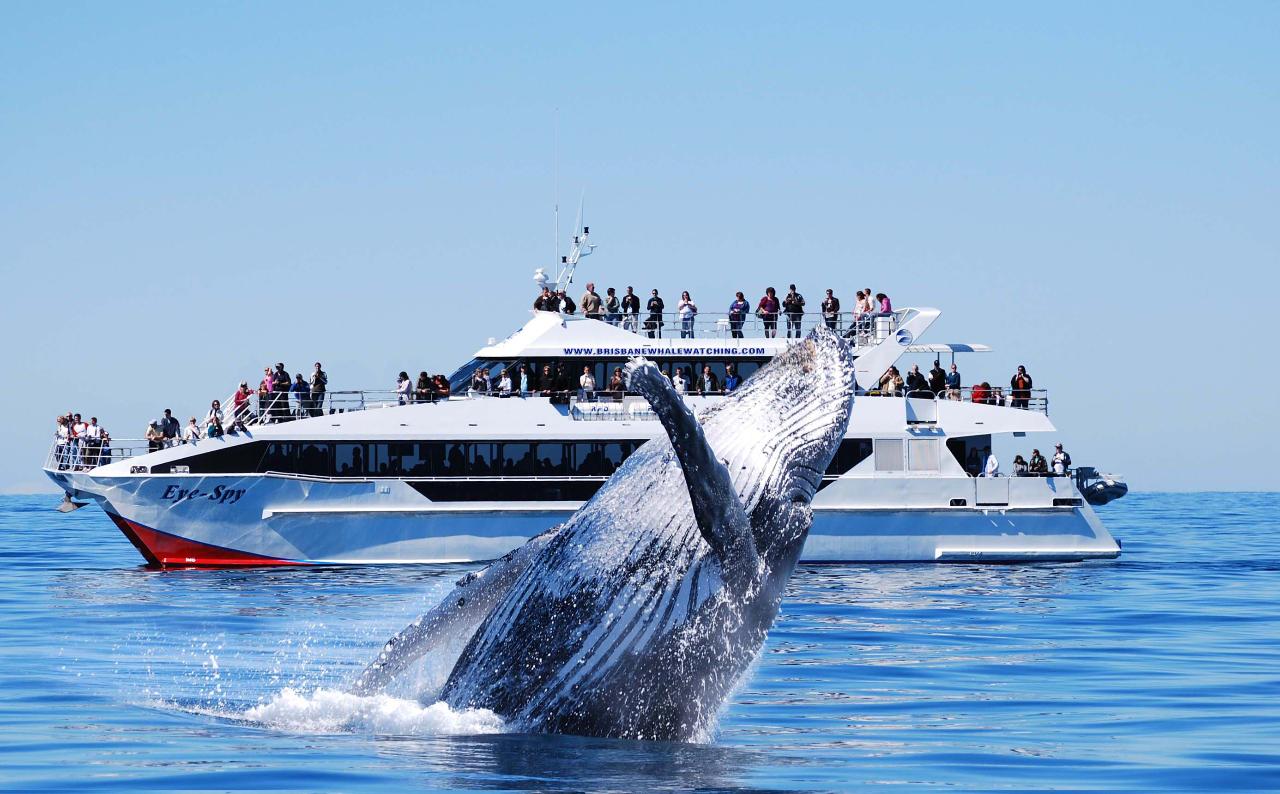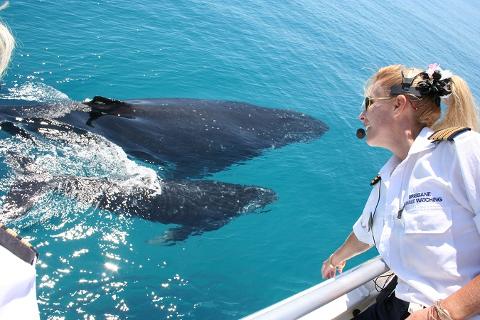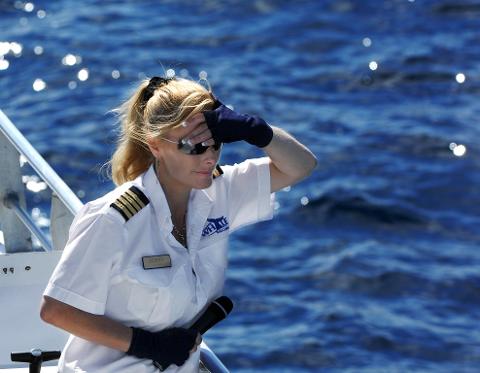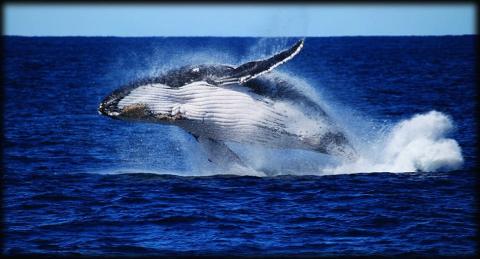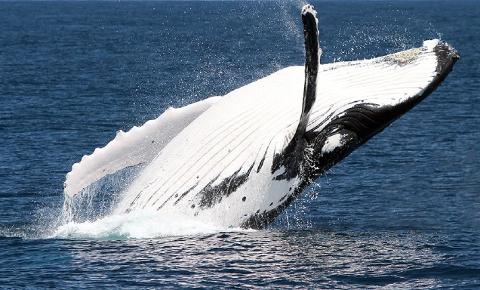 À partir de

AUD
145,00 $AU
Durée: 330 Minutes (environ)
Lieu: Brisbane, Qld
Code produit: DIR-RED
Book Now For Guaranteed Sightings - 2023 Season Recommencing Saturday 10th June!

Of all the great whales, the Humpback is the most surface active displaying behaviour that will not only inspire you but leave you in awe. There quite clearly is no better place to observe the mighty Humpback Whales than Brisbane's Moreton Bay, acknowledged as one of the world's best whale watching destinations in the world.

Your Captain Kerry Lopez, is recognised as the only female Captain that owns and skippers a whale watching venture in the South Pacific rim. Kerry's skilled and dedicated friendly crew will assure you an unforgettable whale watching adventure
Enjoy a beautiful, gourmet picnic lunchbox as you look on in awe as these amazing gentle giants relax in your company, breach, blow and play all within meters from the boat. Located 30 minutes north of the Brisbane CBD on the beautiful Redcliffe Peninsula, we are pleased to offer guests a luxury full day's whale watching adventure on the magnificent vessel 'Eye Spy' with the following inclusions:
Boarding commences at 9.00am for a 10.00m departure
Returns back to the Redcliffe Jetty by 2.30pm
Gourmet picnic lunchbox including chicken, ham, garden salad, potato salad, fruit and more
Extensive and informative commentary
A portion of every ticket is donated to ongoing whale research with various whale organisations
A licensed bar, snack and souvenir counter is available
Wheelchair accessible (please contact reservations to discuss)
Tours operate daily from June to November (weather permitting)
As an Eco Accredited Company, we believe that providing people with an opportunity to witness these amazing creatures first hand, not only puts a lot of smiles on guests faces but offers an increased awareness of the beauty of nature and the need to nurture our precious wildlife.
Afterpay is now available - Please contact our reservation team on (07) 3880 0477
Reviews for Brisbane Whale Watching
Show latest reviews
Conductor Kerry
"Captain Kerry's invaluable and extensive experience and genuine love of whales sets this cruise apart from the rest. She knew exactly where to take us to see the whales breach. It was one of the most amazing sights I have ever seen, and lasted for over 45 minutes. It was almost like it was choreographed by Captain Kerry herself!!"
"A Tripadvisor traveller review on 01 déc. 2022"
Boat captain found the whales!
"The boat captain knew the best places to go for us to have a chance to see whales and we did see a lot of whales. Some swam alongside the boat, some breached in a slow, smooth glide. One breached and twisted in the air a few times. It was amazing to see! "Trained whales" is zoos are interesting, but seeing whales in the wild is a really great experience."
"A Tripadvisor traveller review on 18 nov. 2022"
So many Whales
"Wow! What a day. I have been whale watching in Alaska, Canada and Hawaii and never seen a whale. That changed in Brisbane where we saw loads of them. A great day out on a boat that while seating a good number of people never felt crowded. The crew were attentive and friendly whilst the commentary from Capt Kerry kept us fully informed. If you're in the Brisbane are you absolutely MUST do this day trip"
"A Tripadvisor traveller review on 06 nov. 2022"
Thoroughly enjoyable experience with knowledgable captain.
"What a fantastic trip, the knowledgeable and experienced captain knew exactly where the whales were and followed them (at a distance). We were lucky enough to see these majestic creatures surface and breach multiple times which was incredible! The additional commentary from the captain on their migrating patterns and the whales themselves was a great bonus. I would definitely say sea sickness tablets are a must!!!! (if you don't have any then the crew do provide them)"
"A Tripadvisor traveller review on 06 nov. 2022"
Lots of whales!!
"We saw so many whales and a pod of dolphins who came from shore to play with the whales! We had great crew on board who helped us see the whales, told us where to look and we saw them from several hundred yards away to literally swimming right below us! It was a great way to spend the day!!"
"A Tripadvisor traveller review on 02 nov. 2022"